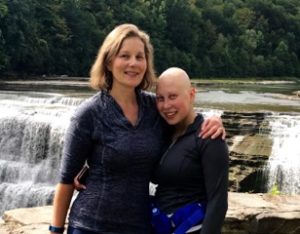 Carolynne Harrison
Secretary & Interim President
It is an honour to serve on the CANAAF Board of Directors as Secretary. I live in Burlington, Ontario. In my spare time, I enjoy yoga, hiking, and baking. My daughter, Lauryn, developed alopecia areata when she was 3 1/2 years old. It started with small round bald patches, which would always grow back. By age 14, halfway through Grade 9, it progressed quickly to alopecia universalis. Fortunately, just before that time, we started participating in CANAAF support group meetings, social events & conferences. Networking with other children, teens and families living with alopecia has been invaluable. Although alopecia has been heart-breaking for Lauryn & for us as family, she has always faced her challenges head-on. The wonderful individuals that we have met through CANAAF and the information and support we have received have helped us all tremendously in our journey with alopecia. I look forward to contributing to this wonderful organization by helping to increase awareness and by providing support to other families coping with alopecia.
---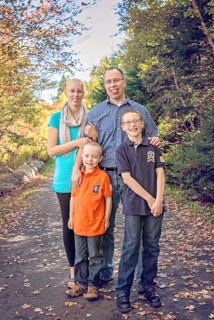 Melissa Riley
Vice-President
melissa.parsons@ns.sympatico.ca
Hello from the East Coast! I'm Melissa and I live with my husband and two
boys in Halifax, Nova Scotia. I'm thrilled to be a member of the CANAAF
Board of Directors.
After 26 years with alopecia areata, I gave up wearing a wig in 2014. It was
the best decision I'd ever made! For the first time in my life, I felt like I
could just be me. It was only a few months later, my son Jacob, who was five
at the time, was also diagnosed with alopecia.
The support of our family and friends has been amazing, and in discovering
CANAAF, our circle of support widened even more. Until CANAAF was
established, there hadn't been any support group here for many years. I'm
looking forward to connecting with people closer to home!
---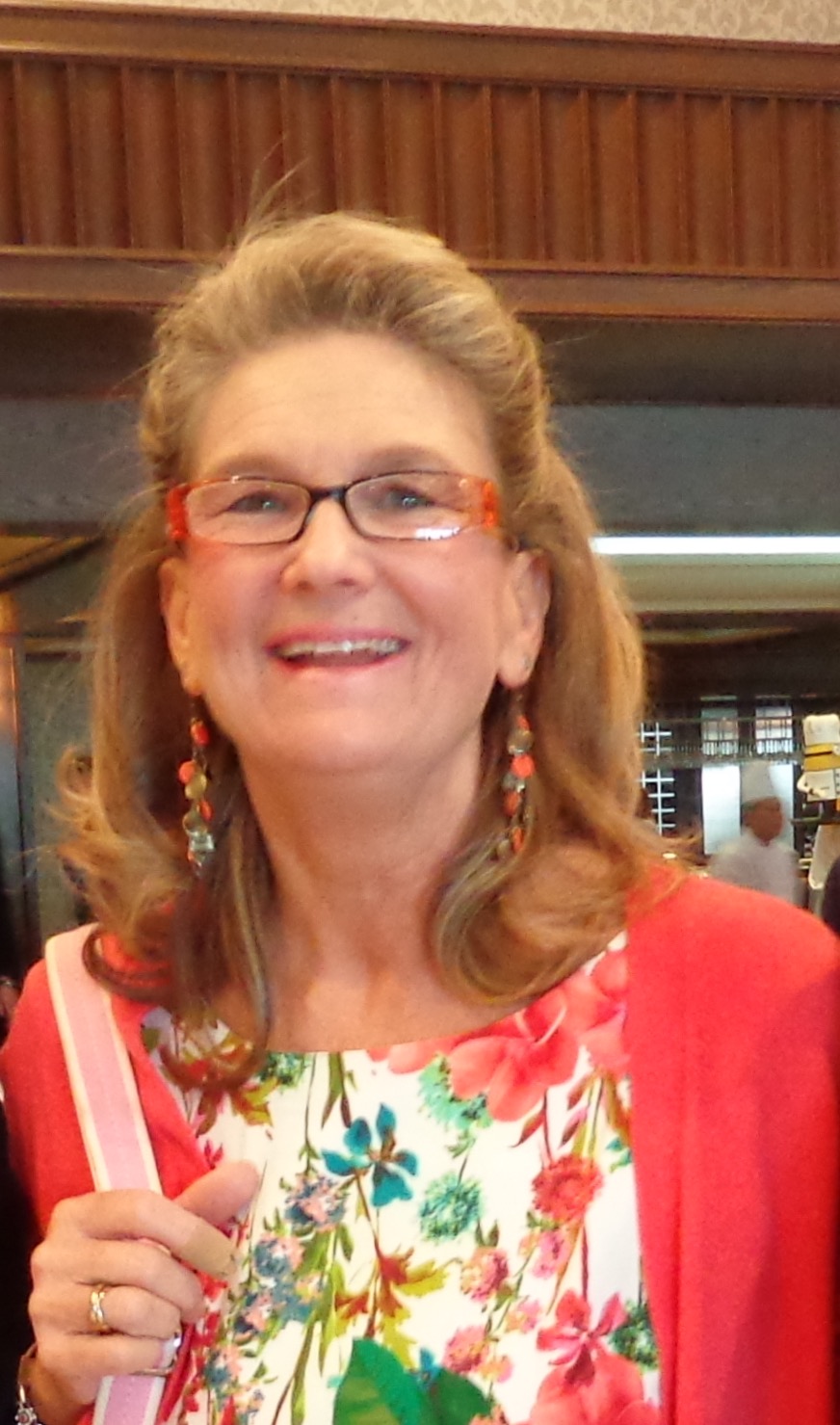 Susan Teskey
Treasurer & Chair of Heads Up Committee
My daughter, Sara, was diagnosed with Alopecia Areata in 2003 when she was 6 years old. When the doctor told us what it was I had never even heard of alopecia before! 4 years later, when she was 10, all her hair fell out in a matter of a couple of weeks and eventually she ended up with Alopecia Universalis. She has been wearing a wig ever since. At that time there were no support groups in the Toronto area so I gathered information from the American website, NAAF. It mentioned a "Meet & Greet" in Toronto with Charlie Villaneauva and the Toronto Raptors Basketball Team. I was anxious for my daughter to connect with other children and families going through the same thing we were, so I signed up right away. That was in 2008. We have been attending meetings and events ever since and have watched CANAAF grow from the beginning. As a "Parent of a Child with Alopecia" I decided to join the CANAAF Board in the hope of being able to help other parents who are also struggling trying to help their children deal with this disease on a day to day basis. My daughter just finished her first year at university and is now helping CANAAF as well with the Kids and Teens Groups at various events. I am happy to be part of this wonderful organization and hope that in turn, I can help you and your family in some way, as it has helped mine.
---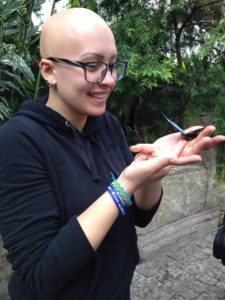 Ana-Laura Giacomel
Teen and Kids Support Coordinator
Hello from Toronto! I have been a member of the Alopecia community for 15 years, having experienced all stages of hair loss. The CANAAF support groups were instrumental in demonstrating that I wasn't the only person affected with this disease and I was able to meet a multitude of amazing and awe-inspiring people that inspired me to embrace who I am, Alopecia and all! I decided to join the CANAAF Board of Directors in January with the hope that I could contribute my knowledge and experience to others in the community. I would like to create more awareness of this disease and use my experiences to aid children, teens, and adults through their own personal journey. I look forward to meeting you all! My passions lie in environmentalism, healthy eating, adventure travel, scuba diving, and everything plants!
---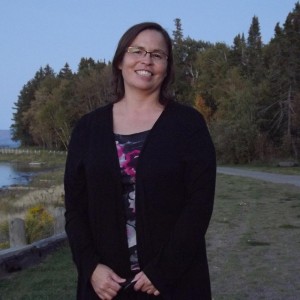 Penny Carpenter
Hi Everyone! I am so glad that you are taking the time to reach out and read the CANAAF page! There are definitely many caring and helpful people on this board that are willing to go that extra mile to answer questions, provide information and create events to bring the Canadian alopecia community together!
Just a little about myself – I am First Nations, married, mother of 2 (Isabella 11 and Ethan and from a small, rural town in Northwestern Ontario called Sioux Lookout (the most beautiful place on earth! . I have been aware of alopecia since I was a teenager, when both myself and a cousin developing small coin shaped bald spots on our head. Then my sister had the same coin shaped bald spots through her twenties. This experience gave me knowledge of alopecia, but did not prepare me when my 2 year old daughter lost all her hair within days.
Since I live in a rural area of northern Ontario, when my daughter lost her hair my husband and I could only turn to the internet for information and support. I also have family that have taken Isabella to alopecia events in the summer, driving as far as Washington and Texas. I always thought it was important to have ties to the alopecia community for Isabella. As a CANAAF Board member I would love to bring these ties closer to home, and so I am looking forward to developing strategies for how CANAAF can bring support to people, especially children in rural and remote areas of the provinces and territories.
If you have any suggestions or questions or would like to help in any way, please contact info@canaaf.org. Here's to building the Canadian alopecia community!
---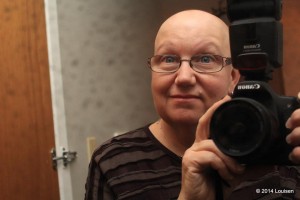 Louise Haineault
French Language Liason & Photographer
I discovered spots and was diagnosed with Alopecia Areata days before my 18th birthday, 35 years ago already! Even though I was diagnosed correctly, there was no information readily available and… at that time… no Internet.
Ten years later, my then new dermatologist – whom I visited once a month for injections – asked me if I wanted to help start a support group in Montreal. I was honored to be asked, and this changed my life! I became a founding member of the Quebec Alopecia Areata Foundation in 1989. We held monthly support group meetings for many years. I also attended many NAAF conferences. Both were eye openers.
I work for an engineering firm as an administrative assistant. In the last few years, I've travelled to project sites in Liberia, Uruguay and Morocco, as well as another part of our home and native land – Bethune, Saskatchewan, all without wearing a wig! That is my kind of awareness.
I was part of John Rich's project People who Stare, a powerful tool for Alopecia awareness.
I am a budding photographer and, in my "old age" am very interested in fitness and nutrition.
---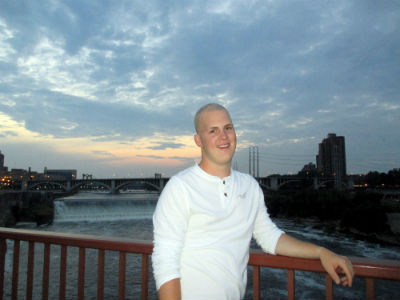 Jared Nicholls
Hi there, my name is Jared Nicholls and I live in Winnipeg, Manitoba. I work as a security officer in one of the largest hospitals in Canada. I am 24 years old and have been living with Alopecia Universalis since I was approximately 4 years old.
I can remember first losing all of my hair when I was 12 and the feeling of complete helplessness that came with it. At that time, support groups, conferences or any support at all didn't really exist except for that from my own family and friends. I am beyond excited to be volunteering with CANAAF and to be able to provide support for anyone who needs it, whether it be children, adults or parents. I know first-hand just how important it is to have someone to talk to when you are going through something traumatic such as partial or complete hair loss. This organization is a great support tool and is run by an amazing group of people and I am very proud to be able to sit on the board.
---
Ruba Ali-Al Hassani
National Support Coordinator
Hi, I'm Ruba, and I'm PhD candidate at Osgoode Hall Law School. I first showed signs of hair loss while I was completing my B.Sc. At the time, I was too preoccupied with studies to pay attention. After moving to Toronto to do my graduate studies (M.A., LL.M., then the Ph.D.), I began to see dermatologists and specialists – a total of 12. I never got a solid diagnosis, for I didn't lose hair in coin-shaped patches. I didn't lose it all either so it wasn't Universalis. Rather, I lost it in random patches, and mostly off the crown of my head. All we knew was that I had some form of Alopecia.
I had two hair transplants, and relied on them to comb over the bald spots. That didn't last because I was tired of pretending that all has been resolved. Three years ago, I decided I had enough, stopped taking all medications, and shaved my head!
Shaving my head was the BEST decision I've ever made. It helped me embrace Alopecia as a blessing; not just accept it as a "life test". I followed that up by writing an article for The Huffington Post. It addressed Alopecia from the perspective of a Muslim woman in hijab, which I haven't read elsewhere. This was my first time opening up about Alopecia on a public forum, and I haven't been able to stop discussing it openly since.
CANAAF has played a great role in helping me get here. For over 11 years, I handled Alopecia entirely on my own, with the exception of my close family and best friend. I had no one to talk to about this who would actually understand. For much of my experience, I thought I was alone, but that evidently is not the case. I joined CANAAF, and a year later, I was asked to lead a support group, making me realize I had come full circle. After moving to Peterborough, ON., I've begun a support group here, and look forward to meeting new people!
Sharing our stories of Alopecia means exposing our vulnerabilities to each other. Our story-telling is an intimate process, and I'm not only grateful, but privileged to join CANAAF's Board of Directors.
---