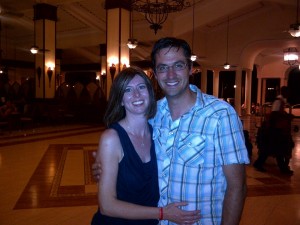 Colleen Butler
Ex-President
I was diagnosed with alopecia areata when I was 24 years old. I started getting round bald patches and was told by my dermatologist that it was likely caused by stress. When I was 30 years old I lost all of my hair. I had never heard of alopecia areata before I was diagnosed and did not know anyone else who had it. I looked around for support groups in the Toronto area and found out about a picnic being held for people with alopecia areata. From that picnic CANAAF was born. I have had the privilege of being on the Board of Directors from the beginning. I became the president of CANAAF in late 2012 and have been working with the Board to transition CANAAF from a Toronto area organization to a national one. I am focused on bringing CANAAF support groups across Canada. I have received tremendous support from the Toronto support groups and I hope that CANAAF support groups can be available to anyone who needs it. CANAAF is an organization I hold close to my heart. We have wonderful members and volunteers who keep us energized and moving forward.
---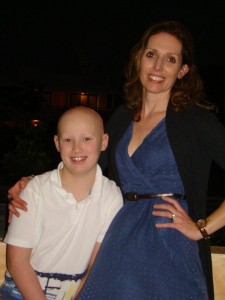 Julie Powers
Ex-Vice President
My son was diagnosed with alopecia areata just after starting Kindergarten. I recognized the need for support in Canada, when realizing there was nowhere in the Toronto area to turn to. Having met alopecia areata patients and their families, I began to run support group meetings and some awareness events, which led to co-founding CANAAF! Meetings were structured to promote acceptance within, and as a community together, and I am thrilled with the direction and enthusiasm of our new Board of Directors. I have worked in many areas, including events coordinating and have been a support group leader for the National Alopecia Areata Foundation since 2007. I truly hope CANAAF can help you, or the person you know, who is affected by alopecia areata.
---
---
Debbie Pond
Ex – Treasurer and Chair of Heads Up Committee
When I was a young girl, my mum was diagnosed with alopecia areata; little did I know that sixteen years later I would also be diagnosed at age 26.  As a young policewoman just beginning my career, I thought there would be support for individuals with alopecia in Toronto.  I quickly learned that there was little support in the community, but I did not let that deter my resolve not to allow alopecia control my life. I may not have been able to control my hair loss, but I could control my response to how alopecia affected my life.  Over the years I grew to know who I was as a woman and my worth was more than my hair.
In 2008, I was asked to speak to a group of adults about living my life as an Inspector with the Royal Canadian Mounted Police with alopecia totalis.  From that presentation, I had the privilege of being one of the original members of the Board of Directors of CANAAF.  I am the Treasurer for CANAAF, as well as an adult support group leader in Toronto Chapter.  My passion is to listen to adults share their journey of dealing with alopecia, provide encouragement, support and resources, so that they will have a full and incredible life living with alopecia. I coordinate CANAAF's Heads Up Program, which provides funding for those who have financial challenges in purchasing a hair piece. I am always on the search for great resources that will support individuals with alopecia: funky hats, scarfs, hair pieces, accessory businesses, permanent make-up and henna artists.
It is exciting to be part of CANAAF, to see it grow and develop into a progressive organization that will serve alopecians across Canada and around the world through our chapters and social media endeavors.
---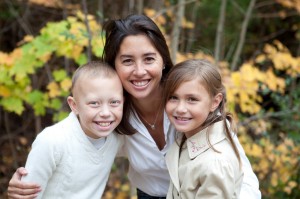 Tara Luisser
Secretary and Chair of Fundraising & Events Committee
My name is Tara Luisser, member of the Board of Directors, Secretary, Events Chair for CANAAF, mother of 3. I have been involved with CANAAF since it's inception and the Toronto support groups before that. My 11 year old daughter, Presley, has lived with alopecia universalis since she was 5. It is a priority in my life to ensure that she has all the support and encouragement in both the medical community as well as her personal, everyday life. My background in sales and marketing has provided me with the necessary tools to help CANAAF move to the next level of awareness, both regionally and nationally. Additionally, I have been involved in planning social events on larger scales since high school days! At the root is my determination to give my daughter the tools and support she needs to handle this disease with grace, humour and dignity and hope that she can be a champion for others in the future.